5 Easy Self Defence Techniques for Women Safety
Why self defence has become the need of the hour!
A woman's life is surrounded by many challenges. She is the one who manages everything in her home and at the same time takes care of her professional life too. Many times, women experience some fear of nervousness while going out or being alone at home. A constant fear of being attacked or followed by someone never goes out of her mind, as we watch or read so many news related to the crimes on women. We know that women safety in India is a big concern nowadays. If you are a woman and want to get rid of that constant fear, the only way is to protect yourself by using some self defence tips. There are many helplines provided by the government those are said to be helpful in need, but honestly, you don't have that much time to call a helpline when you are in danger. You should know the self defence techniques to protect yourself in such situations. Let's dive into 5 self defence techniques that every woman should know and learn.
1. SHOUT LOUDLY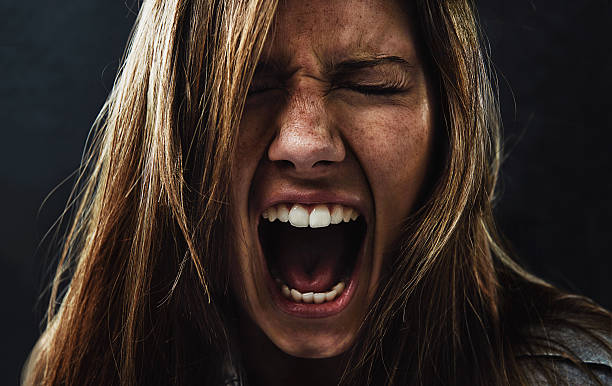 The first and the most important thing to remember, when in danger, you should shout as loud as you can. By doing this, you will give an indication to the attacker that you are not a coward and you are giving signals to help. It is quite possible that with this move, the attacker will try to run so that he/she could not be caught by the mob or somebody.
2. THE EASIEST AND MOST POWERFUL MOVE
Here comes the easiest self defence technique for women safety. If you are aware that the attacker is coming towards you, the simplest way is to grab his/her ring finger and little finger together with your one hand and index and middle finger with other hand and then bend his/her wrist forward. You don't need much strength to do that, but you will see that the attacker can never move forward after this. If you are unable to grab his/her fingers, you can even do yet another simplest move. You have to simply keep your index finger under the attacker's nose and push. This is the easiest technique anyone ever can do. By using this trick, the attacker would stop immediately and you will get the chance to run and save yourself.
3.

REMEMBER THE UNPROTECTED PARTS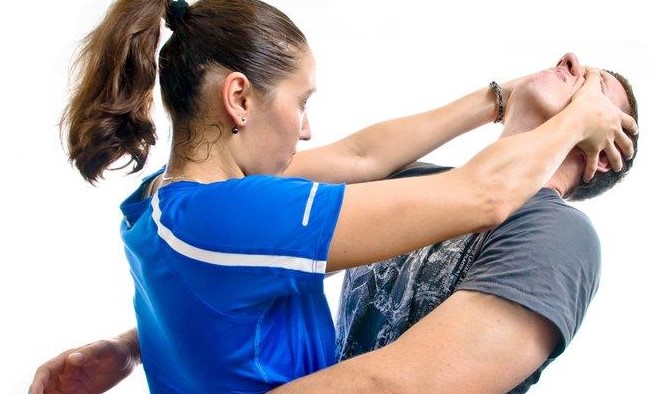 Maybe the attacker is bigger and stronger than you, but you have to remember one thing that every single person, whether strong or big, has five most sensitive and unprotected parts, where you can attack. Those parts are nose, eyes, chest, throat, groin, and knees. You have to simply memorize those part and try to give a strong punch or attack. The attacker will start feeling helpless. These are the most sensitive parts of the body and one cannot do anything if attacked in those places. One more move can save your life and that is to hit the area below the chin with your elbow with full force. This is tried and tested way to give a message to the attacker that you are not weak. This move can lead someone to brain damage or numbness in the body. So, have some courage and memorize the places where you have to attack for your self defence.
4.

AWARENESS ABOUT YOUR SURROUNDINGS
It is said that prevention is better than cure. It is true in all the ways. We always have to be careful in life. Pay attention even to the smallest thing that happens to you. Avoid taking shortcuts to get rid of the traffic if you are alone. Follow your senses and have faith in your instincts for self defence. A woman has the magical power to sense the danger near her, try to identify that and keep yourself safe. One more very important thing to keep in mind that never give information on social media about your activities and the places where you go. These are some of the cleverest ways to avoid the dangerous situation. There are many instances have been encountered where women safety came to risk just because of social media posts.
5.

USE THE OBJECTS AS PROTECTION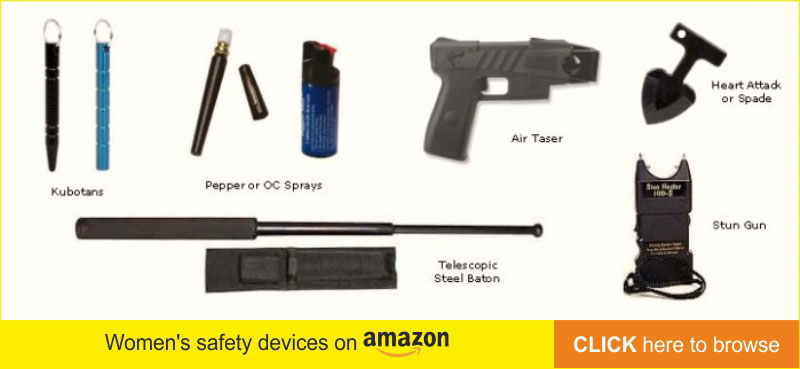 Almost all the girls keep deodorant or perfume spray in their purse, you can use that in the form of a security tool. If you see the danger coming towards you, spray that in the attacker's eyes. Always carry pepper spray, safety pins with you as weapons. Such small things can be used as good self defence tools. You can use the safety pin to attack in the sensitive parts of the attacker. Even a pen can be very useful in this kind of situation. Simply hold the opened pen between the middle and index finger and attack on the face with the nib. This can also be used as a safety object.
We cannot always blame our government for everything and depend on anyone else for our safety. If we can take care of a family and manage the difficulties in life, we can protect ourselves for sure too.

Writing and reading is a part of my everyday life. I love to write original and interesting contents; so that the readers don't get bored and get to know the real facts by reading my articles and contents. Aaj ki Naari gave me the freedom to express my views and imagination honestly.

Latest posts by Shweta Gupta (see all)
Comments
comments