Get Rid of Female Facial Hair Naturally
Facial Hair in the New Generation
We humans, come under mammals, who have specialized characteristics of body and facial hair. Facial hair is natural and everyone has them. Though since ages, patriarchy has decided that facial hair on women is unwomanly and it is often tagged with uncultured and savageness. On the other side, men are known for their mustaches, beards, and heavy hair growth around the chest. This inevitable part of our body has been seen with different views on men and women. If a man does not have hair, it's not that much big deal. However, if a woman has hair growth on her face and neck; she is considered lack of feminity in her. People many times stare at her and she is considered a suitable match for marriage.
The perception and thinking of people are taking a new path now. The upcoming trend of going all natural and embracing facial hair is a movement against patriarchy. Women are accepting the idea of natural facial hair and loving them the way it is. We have a great example here: A 27-year-old beautiful girl, Harnaam Kaur, has changed the definition of feminity and showed that how to accept yourself completely. She also did a bridal photo shoot which is worth appreciating.
Our world is getting more open now and various taboos and myths around society are breaking into pieces. Still, there is a lot to come.
We come upon the question, what is facial hair?
Facial Hair:
The hair follicle which grows on your face and neck region comes under facial hair. It includes:
Eyebrows
Fair follicles on cheeks and forehead
Upper Lip
Hair growth on chin and neck
Facial hair growth is a natural process in every woman and man. Since ages, facial hair of man has been treated a masculine feature which defines machismo. The thicker the beard or the longer the mustache, the stronger and more masculine the man.
Women have always threaded or waxed hair growth on their body. Any extra hair growth is frowned upon. We women should embrace our natural beauty; however, nowadays some have their own choices.
We have often struggled for salon appointments and high price issues for certain hair removal treatments. The pain during this process is also daunting. Women have to go through a lot just to look acceptable, feminine, and cultured. Below are some of the common hair removal techniques:
Waxing
This technique has been prevalent since ancient India – Waxing. Using the colored wax pallets is the new trend. Waxing can be done at home as well as at salon.
Waxing is done by applying hot melted wax over the desired area and then ripping it off using a cotton cloth or a wax strip. Every woman now that how painful it is!
Threading
This method has been used by a maximum number of woman all around the world. A special thread is made especially for threading. The thread is twisted to form turns around itself, the hair is trapped between the thread, and then pulled out from the roots. This doesn't last long and you have to do this procedure as the hair grows again. This process is comparatively less painful than waxing.
Tweezing
Tweezing can be done at home using a tweezing kit. You can pluck unwanted hairs using a tweezer. This is a simple and comparatively less painful method than waxing and threading. This method is commonly used to remove one or two unwanted hair. Doing this on entire body is not possible.
---
Let us discuss some prevalent permanent hair removal treatments :
Laser
Laser (light amplification by stimulated emission of radiation) technique is used for a variety of purposes in almost every sphere of life. For hair removal treatment, the light ray with specific wavelength and energy is used to destroy hair follicles which stimulates and are responsible for the growth of hair. So basically, the laser destroys the root cause of hair growth which helps in the permanent removal of facial hair. Although this treatment is expensive and time-consuming, yet you will get permanent results.
Electrolysis
This process is similar to the laser technique. In this process, a needle-like a probe is inserted next to the hair follicle, the hair follicle is then destroyed using high-frequency radio waves and the hair is pulled out manually by the specialist. To achieve permanent results, a various number of sitting may be required. This is a time and money consuming process. To achieve permanency, a number of sitting may vary from person to person.
Some other hair removal techniques are:
We all are at some point in our life get frustrated with the usage of chemical and artificial methods for hair removal. All our skin wants is some natural and remedial methods. So here, we have accumulated a few ingredients which are easily available in the kitchen for facial hair removal.
Home Remedies for facial hair removal
RAW PAPAYA AND TURMERIC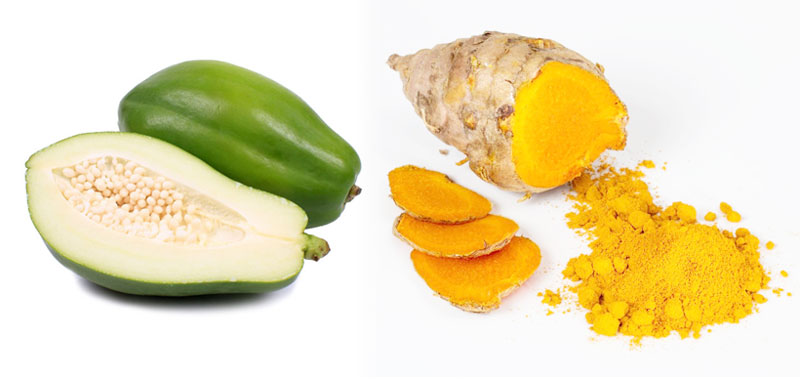 Raw papaya contains certain enzymes which act similar to hair removal cream. You can make a pack by grinding the raw papaya and turmeric to make a fine paste. The pack is applied directly on face. Once dried, it can be removed by circular motion while washing away the pack. This pack has been found very effective by women.
Home Remedies for facial hair removal
RAW PAPAYA AND ALOE VERA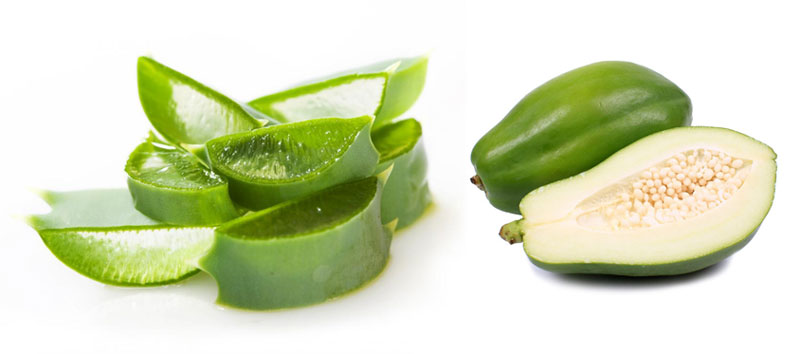 Raw papaya, as mentioned earlier, could be used in a combination of various other elements like aloe vera gel, turmeric, gram flour, and mustard oil to make a natural face pack. After the face pack has dried scrub of using a soft cloth in the desired area. This will give you the desired results for sure.
Home Remedies for facial hair removal
OATMEAL AND BANANA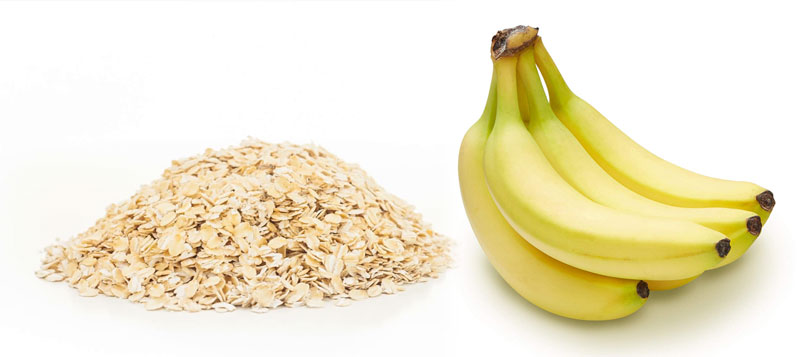 Oatmeal has various beneficial facial properties like soothing the skin from itchiness and redness. It is also known for removing hair. You can blend in some oatmeal and bananas to make a coarse paste. Scrub your face with this paste and after it dries up, remove this using circular motion opposite to the hair growth. You can also make a paste using honey and lemon along with oatmeal to get similar results.
Home Remedies for facial hair removal
TURMERIC AND ROSE WATER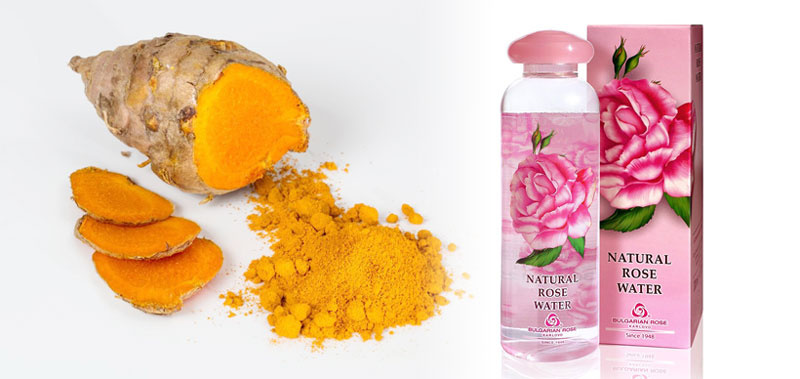 Turmeric has many medicinal properties as well as beautifying properties. Used for various rituals in the Indian household, turmeric removes unwanted hair as well. You can make a paste of turmeric and rosewater as a pack and wait till it dries off. Scrubbing using the pack will show you the results you desire.
So these were some methods which can give you a smooth and hair free face. Hope these work out for you. You can now walk out with confidence without the insecurity of anyone pointing out the facial hair on your face.

I pen down my thoughts from the heart while struggling with the mind. I can be described as a bookworm, a movie maniac, and a big-time food lover.
I think that the world not only runs by logic but with emotions as well. Give me a pen, a book and food - I will never disturb you again!

Latest posts by Riya Dennis (see all)
Comments
comments