The Birth of a Mother – A Short Story
"Is my breakfast ready?", Avanti was shouting while entering her drawing room. Wearing a blue knee-length dress, pairing up with matching black stilettos, shiny red lips, and untied hair. She was looking like a true diva of the 21st century. Today was a special day for her, as she was going to New York for the first time with her boss to host the new product line of her company. She had been working for this opportunity for the last 10 months and finally – it was the day!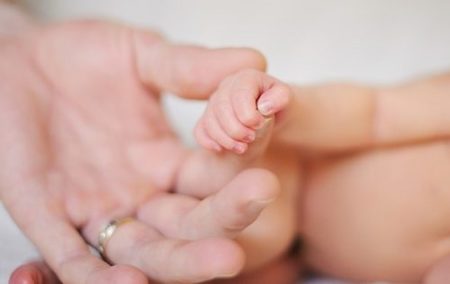 While leaving for work, she kissed her husband, Ankit, who always behaves like a sloth during morning hours. Their married life began 15 months ago only. The love was beyond those hugs, kisses, celebrations, and pranks.
Avanti always wanted something else from her life. She never dreamed of to get married and confined herself within boundaries. Her dream was to reach the level of Executive Director and beyond that too! She got married just because her parents wanted to see her settled in her personal life. At the age of 27, she tied the knot, as her longtime boyfriend and to be husband was quite acquainted about her aspirations from life.
Avanti's one week New York trip was full of thrill and excitement. She purchased oodles of gifts for Ankit and her in-laws. With each passing day, their love was taking holistically new face in the form of a married couple. The life was going smooth, until one day Avanti heard from her gynecologist that she is pregnant. This news shook her from inside out. Avanti was like a girl who never wanted to have a baby at least within five initial years of her marriage. But this was a big truth for her!
After discussing it with Ankit, they decided to abort the child and terminate the pregnancy. But, Doctor denied doing that as it could result into infertility later. Giving birth to the little one was the only remaining option. During her pregnancy, she went to work – she suffered- she got annoyed – everything that a pregnant lady does – she did. However, her professional dream was so big that she could not get emotionally connected with the little life in her womb. Finally, she gave birth to a beautiful angle and her husband was very happy.
When Avanti first saw her daughter, she did not feel any sort of attachment towards her daughter. Few drops of tears brought into her eyes, she was clearly seeing her professional career shattering around. One day Avanti was sitting beside her daughter, she looked into those tiny eyes and said "How could you do that to me?..You just ruined my career…I was supposed to be the Executive Director and you have made me….." the little angle kept looking into her mother's eyes and showed her first smile ever. She tightly held Avanti's finger and did not leave it. Avanti started crying and hugged her daughter and began kissing her enormously. Something was changed, Avanti wanted to spend every second of her life with her daughter now. It was the day when a MOTHER WAS BORN!
Also read : Parenting tips to form a good bonding with your kid

Passionate Writer / Blogger
at
Aaj Ki Naari
Hello, welcome to aajkinaari! I am Reena Rawal, a passionate blogger, and writer by heart from New Delhi, India.
While creating and managing this platform, I try to empower the existence of women in this changing era. Let's acknowledge women's endeavors in various areas and celebrate womanhood.

Latest posts by Reena Rawal (see all)
Comments
comments