Deck Up Yourself With Easy & Trendy Diwali Hairstyles
People are pretty psyched about Diwali festival. On this beautiful day, the city glows with lights and everything around seems festive. Homes are decked up with lights and little children anticipating gifts and sweets for them.
We decide everything on Diwali, from our attire to our nail paint! We decide every small thing but do not give proper attention to our hairstyles. The hairdo remains at the least priority and at the eleventh hour, it turns to be a disaster. So here I am to help you with some simple yet trendy Diwali hairstyles to keep you in the spotlight.
BRAIDED BUN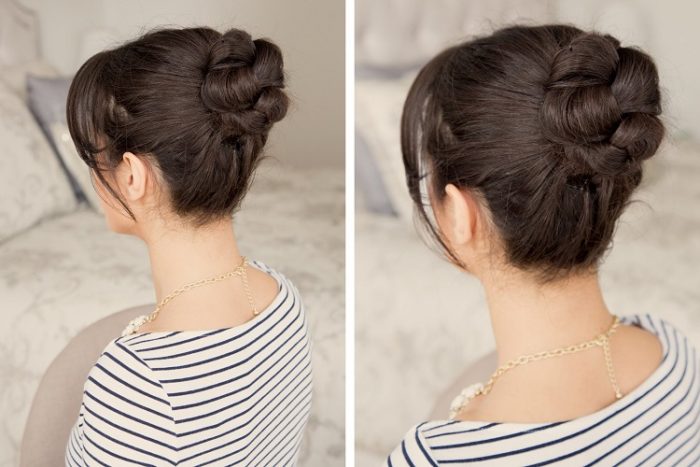 Make a neat middle partition and part the hair into four sections. Secure the front sections with clips and make a ponytail with the rest two section at the back. Now take each section and braid it simply. Secure the braid with a thin rubber band. Now loosen and pull up the braids to create a messy look.
Do the same procedure with the other section. Now twist the ponytail at the back to create a bun. Secure the bun with either a net which is easily available in the market or u pins which helps to secure it tightly so that it doesn't fall apart. To be sure you can spray some hair setting spray to keep it glossy and in place. The messy braids on either side of your head should be secured by a tic tac clip or a slide behind the bun.
Your simple yet trendy look is done!!!.
You can fix some flowers at the top of the bun to enhance the look or add a jewelry to the Centre of the bun to amplify the look. This look is a hit in the Bollywood. Deepika Padukone is often spotted with stylish buns of these sorts. This hairdo is the best in the category of trendy Diwali hairstyles.
TWISTED CROWN OR TIARA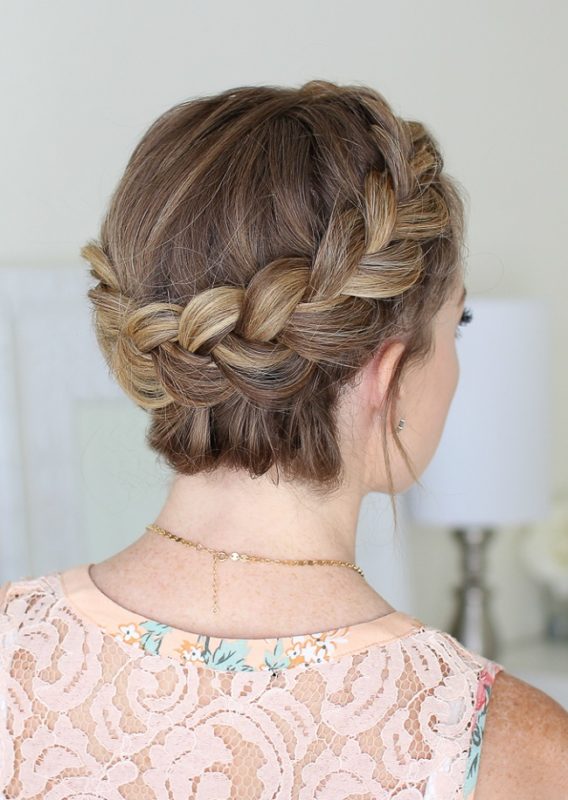 This is a chick style and highly trendy nowadays. For such Diwali hairstyles, you have to part your hair in two part. It can be either a side partition or a middle partition. Now take little hairs as to go back and twist it to form a twisted braid. Secure it with clips. Now do the same to your other partition. Once both are done tie them together with a rubber band. Take the tip of your ponytail and start twisting it, once it's done, circle it to the top as you go upwards. Now you have a twisted bun. Secure the bun with u pins or you can use hairspray for setting it to its place. You have your twisted tiara ready to flaunt. The rest of the hair you can amp it up by using hair curlers. You can add accessories to your hairdos like a small "mati" or some glittery clips or stars which can be fixed on the twisted braid. Voila!! You are as trendy as the film stars now.
TWISTED, UPTURN PONYTAIL OR TRIPLE UPTURN PONYTAIL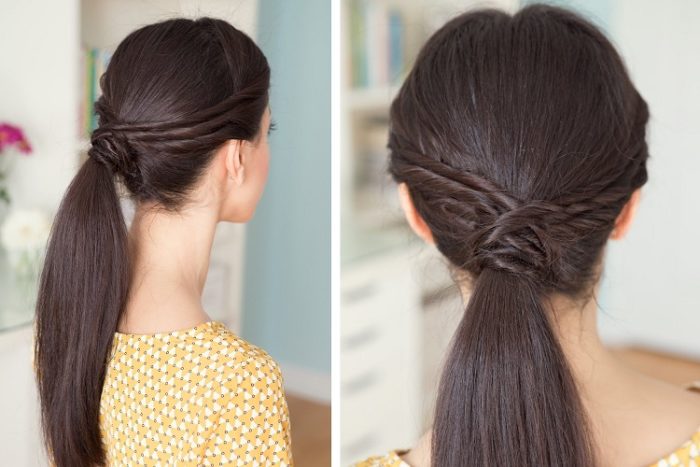 Upturn ponytails are funky and in trend always. It is simple and quick which doesn't require much efforts, so if you are a new student in this field, you can be a pro in this hairstyle.
For this hairstyle, you can choose to be as imaginative as you can. First, for the twisted upturn ponytail, make a partition and then start twisting it till you reach the mid of your back. Secure it with a clip. Do the same procedure for the other section. Make a ponytail with the entire hair remaining free. Now with the help of your index and middle finger make a gap in the part behind where the rubber band is fixed. Now take the tip of your ponytail and stuff it through the gap you made near the rubber band. Pull the hair out from the other side. You can set this with a hairspray for a glossy and shiny look.
For triple upturn ponytail, make a simple ponytail. You can add a bounce by loosening it in the front to give you a puffed up look. Now as the same way in the above hairstyle. Make a gap and repeat the process. Once you have a twisted upturn look fix a rubber band again. And repeat the same steps again two more times. This way you get a triple upturn look. You can pull and loosen some stands to get a messy and funky look. This is a simple yet a very trendy way to do your hair this Diwali.
FRENCH BRAID IN A DIFFERENT STYLE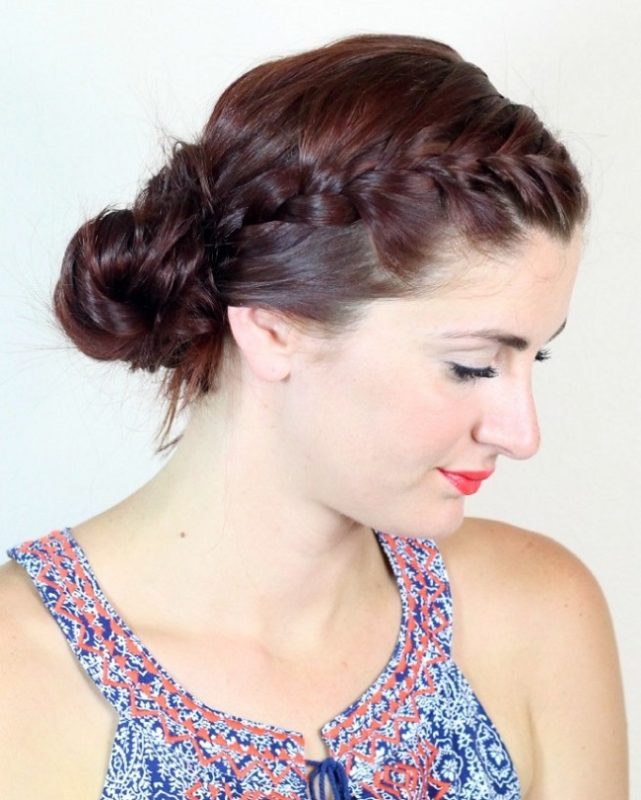 French braids are girls all-time favorites. But let's give it a twist this Diwali. Make three equal partitions on the front. Secure the two side partitions with a sectioning clip so that the partitions stay intact and do not mix with the middle one. Now take the middle partition and French braid it till you reach the crown. Secure it with a rubber band. Now you have two options. Either you can make a half bun or make a ponytail. This can be made festive by adding a "Gajra" or hair jewelry.
These were some simple yet fashionable Diwali hairstyles for you to flaunt. You can always add some flowers or jewelry to amp up the hairstyle for any festive occasion.

I pen down my thoughts from the heart while struggling with the mind. I can be described as a bookworm, a movie maniac, and a big-time food lover.
I think that the world not only runs by logic but with emotions as well. Give me a pen, a book and food - I will never disturb you again!

Latest posts by Riya Dennis (see all)
Comments
comments